Dimpool News
Ankara hosts a surprise visit today, Tlas Manaf al-Assad that the generals of the fugitive, secretly arrived in Ankara.
[wpcol_1half id="" class="" style=""]
Brigadier General Manaf Tlas, one of the most senior defectors from President Bashar al-Assad's rule, met with the foreign minister of Turkey, Syria's neighbor which has a stake in shaping post-Assad leadership.
Turkey's foreign ministry said Tlas had arrived in Ankara and had joined Foreign Minister Ahmet Davutoglu for "iftar", the meal breaking the day's fast during Ramadan.
Manaf Tlas the fugitive leader of the Assad army, secretly came to the Ankara and met with Foreign Minister Ahmet Davutoglu.
At the meeting Davutoglu is accompanied by the Undersecretary of the MIT, Hakan Fidan.
It was claimed that Tlas fled and became a refuge in France about a month ago. However, it was stated that Syrian General came to Turkey from Saudi Arabia.
The meeting proves that Ankara sees Tlas as one of the biggest candidates that can reunite the Syrian opposition against Assad, and reponds Assad's Kurdish move with building close relations and supporting with his biggest internal enemy.
Tlas was earlier quoted as saying he would try to help unite Syria's fragmented opposition inside and outside the country to agree a roadmap for a transfer of power.
He said he did not blame those troops who have not defected, adding that "whatever mistakes made by some members of the Syrian Arab Army … those honorable troops who have not partaken in the killing … are the extension of the Free Syrian Army."
[/wpcol_1half] [wpcol_1half_end id="" class="" style=""]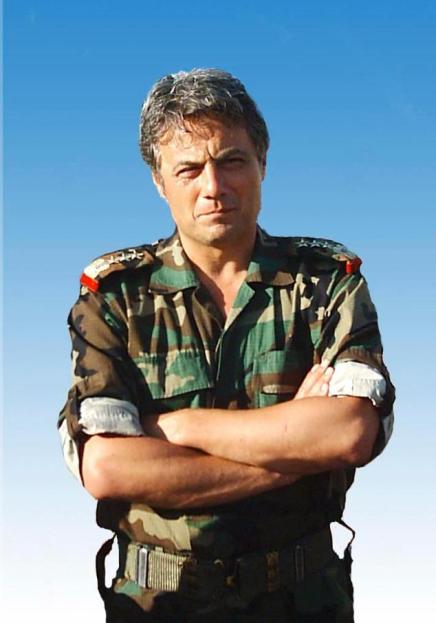 [/wpcol_1half_end]