LIST OF PRISONERS TO BE SWAPPED FOR GILAD SHALIT
Dimpool News
16 October 2011
Israel has published the first part of the Palestinian prisoner names to be swapped for Gilad Shalit -Israeli soldier who has been held by Hamas since June 25, 2006.
There are 450 men (280 of them were serving their life sentences) and 27 women on the list published by the Israel's Prison Service. As this is the first batch of prisoners would be freed, another 550 prisoners are expected to be released within two months and Shalit is expected to be released on Tuesday and will be flown from Egypt to the Air Force base in central Israel.
You can download the list of prisoners to be swapped for Gilad Shalit by clicking here.
In order to download the list to your tablet or phone, please scan the QR Code below with your barcode scanner application.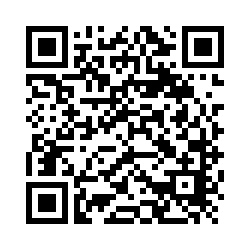 You might also want to read

[srp srp_number_post_option='5′ srp_widget_title=' ' srp_thumbnail_wdg_height='60' srp_thumbnail_wdg_width='60' srp_include_option='2112′ srp_thumbnail_option='yes' srp_content_post_option='titleonly']