Dimpool Analysis Team
Nobody can deny the Internet's effect on today's politics. Given United States President Obama's successful Internet campaign in the latest US elections, many politicians are starting to become more interested in the benefits offered by social networking websites.
In this analysis, we will evaluate politicians based on their political or personal websites, Facebook pages, and Twitter pages. Our top 4 list has two politicians from the U.S., one from Canada, and a surprise Number 1 from Israel.
TOP 4 LIST
Number 4
Austin Scott – U.S Congressman for Georgia's 8th Congressional District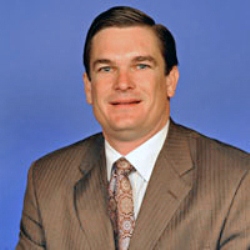 The Pros
Simple look – You can access everything directly from the home page
Great color scheme –It is a well-known fact that predominantly blue color schemes are more successful than other colors, and blue also symbolizes loyalty.
User friendly design– The design of the website is not complicated, and even the least experienced users can get all the information they want very easily.
Twitter and Flickr implemented – Implementing Twitter and Flickr feeds at the home page allows users to see feeds without leaving the website.
The Cons
Background picture choices – Pictures look unrealistic; they give the impression that Mr. Scott is a superhero of sorts.
"Become a fan on Facebook" menu – People like politicians who are modest, therefore it would be much better if Mr. Scott revises that section to read "Follow us on Facebook" or "Like us on Facebook" in order to appeal to more constituents.
Logo – It is uncommon for politicians to use their names as website logos.
WordPress Admin Panel – You would expect to see a secret admin panel from a website like this instead of an uncustomized admin login screen. It is far from customary to be welcomed with a "WordPress" logo simply by typing "wp-admin."
Very updated Facebook page with numerous of pictures and posts, but it would be a good idea to restrict wall posts as sometimes people from opposing parties or citizens who do not agree with that politician's political views can use this courageous act to further their own agendas by writing accusations on the page.
Tweet frequency: 20/month
Very professional and informative Twitter handling; however tweet frequency is not enough to attract more followers.
Number 3
Jack Layton – Canadian social democratic politician, leader of the New Democratic Party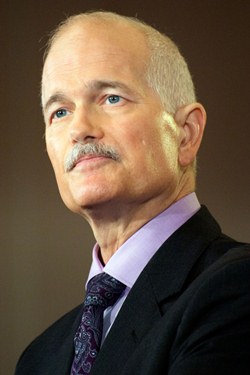 Website: http://jack.ndp.ca/ – #2 Google Search Result in Canada
The Pros
Great video collection – You can view nearly all of the video coverage of Mr. Layton's campaign speeches. There are 25 videos currently available on the website.
Twitter, Flick, Facebook and YouTube implementations – Implementing Twitter and YouTube feeds at the home page allows users to see feeds without leaving the website.
WordPress login screen is not accessible – By redirecting the login screen of the WordPress-based theme, you can prevent hacker attacks to the best of your abilities.
The Cons
Home-page needs a better page description – Unlike other pages, home page description does not include the names "Jack" or "Jack Layton".
Unjustified texts do not look good – Unjustified texts are not a professional idea for a high-quality website layout.
Twitter widget should contain more tweets – Twitter widget contains only the last tweet, where it should list at least 3 previous tweets.
Footer height is too much – Footer and header are almost at the same height.
Very successful and customized welcome screen on Facebook, but there should be some updates, especially after the elections. Facebook page needs a simple username, such as "http://www.facebook.com/pages/jacklayton".
Tweet frequency: 33/month
Successful interaction with his Twitter followers by use of hashtags and hyperlinks. More than 100K followers.
Number 2
Barack Obama – 44th and current President of the United States.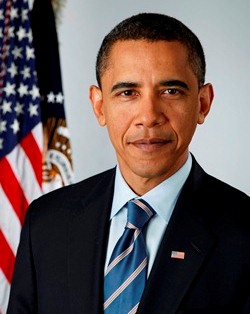 The Pros
Customized logos for each menu – Each menu has a special logo, which increases the visual performance and appeal of the website.
Simple design – The site has a very simple design that allows you to access basic things.
Users can register with their Facebook account – You can register to the website as a user and sign up with your Facebook account, which is much easier than filling out registration forms.
Donation ad – Donation section allows users to buy memorabilia, such as t-shirts and mugs.
The Cons
Addresses youth population – The website targets only users in the younger demographics who know the meaning of Facebook and Twitter logos. During an election campaign, the older population has a significant impact on the results.
Twitter and Facebook feeds are not implemented
It is very unlikely for a politician to describe all the areas available in the Facebook info section, due to time and privacy constraints, yet Mr. Obama completed all of them, including his Favorite Books, Relationship Status, and Favorite Movies. This is proof of Mr. President's modesty, which was probably the most important factor during his presidential campaign.
Tweet frequency: 28/month
Successful interaction with his Twitter followers by using hyperlinks, but more hashtags would attract more people to follow those tweets. More than 8M followers.
Number 1
Daniel "Danny" Ayalon –Deputy Foreign Minister of Israel as a member of the Knesset for Yisrael Beiteinu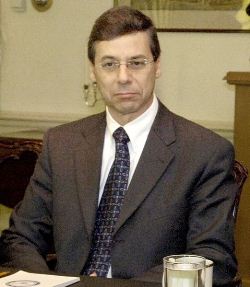 The Pros
Amazing web page design with very professional coding.
Informative picture gallery – Every gallery on the website has a long and detailed description.
Videos section has its own Flash player to allow users to view movie clips without leaving the website.
Publications section – You can spend hours reading the in-depth and informative articles.
Newsletter sign up section – Users can sign up for a newsletter in order to get e-mail updates.
The Cons
A few incompatibility issues with browsers such as Opera.
Constantly updated Facebook page with many pictures – Unlike other politicians, Mr. Ayalon does not hesitate to share his views openly on his Facebook wall, bringing praise from his followers since most of them see him not only as a politician but also as a defender of the nation of Israel.
Tweet frequency: 70/month
Best Twitter handling that you could expect from an active politician. Tweets in 3 different languages enable Mr. Ayalon to interact with users from various regions. More than 10K followers.